Ihor Lavrenenko SEO specialist
New York-based SEO consultant: feel free to get in touch with me for any Internet marketing-related queries.
SEO consulting in New York
For projects: #eCommerce SEO #Startups #Affiliate SEO #Local SEO
With over a decade immersed in the world of SEO, Ihor Lavrenenko is a seasoned professional who has helped countless businesses transform their online presence. Starting out as a consulting business owner in 2012, Ihor quickly recognized the power of search engine marketing and how it can make or break a brand's digital visibility.
Over the last 11 years, Ihor has honed a multifaceted skill set, diving deep into both on-page and off-page SEO techniques. From crafting compelling, engaging content to building authoritative backlinks for clients, Ihor's comprehensive approach ensures every aspect of SEO is addressed.
See #case studies
eCommerce SEO consulting
I specialize in optimizing online stores for peak performance in search results. My services focus on refining product listings, improving site navigation, and targeting essential keywords. My mission? To drive organic traffic to your eCommerce site, elevate its search engine rankings, and amplify sales. Let's make your online store a front-runner in the digital arena.
SEO consulting for startups
I tailor solutions for startups hungry for digital prominence. I demystify search algorithms, prioritize actionable strategies, and ensure your budding brand's visibility. With a focus on long-term growth, I navigate the SEO landscape to position your startup for organic success. Your venture deserves the spotlight; let's claim its digital territory together.
Affiliate SEO consulting
I elevate affiliate websites to their peak potential. I pinpoint lucrative keywords, optimize content for conversion, and amplify site authority. Drawing on deep insights into affiliate marketing, I ensure your platform captures organic traffic and drives commission. Dive into the affiliate space confidently; I'm here to steer your SEO success.
Local SEO consulting
I champion local businesses in the digital realm. I refine online profiles, target geo-specific keywords, and enhance local citations. My approach positions your business prominently on local searches, connecting you with nearby customers. Embrace the power of local; I'm here to guide your brand's community-centric online journey.
Result-targeted SEO case studies
Updated on April 2023. But sometimes #it's unpredictable
SEO anti-case study
Professional SEO services
Types: #On-page SEO #Link-building #Google Maps #Negative SEO
I bring unparalleled expertise to elevate your digital presence. My professional services encompass a comprehensive approach, from in-depth keyword research to technical site audits. By delving deep into your brand's unique strengths and market dynamics, I craft strategies that push your website to the forefront of search results.
Beyond the basics, I prioritize clear communication and transparent reporting. This ensures you're not just witnessing growth but understanding the hows and whys behind it. Leveraging advanced tools and industry insights, I pledge to provide a tangible uplift in your organic traffic, ushering in sustained success for your digital endeavors.
On-page SEO services
Services: #SEO audit #Competitive analysis #SEO strategy #Keyword research #Schema #Content
My on-page services are meticulously crafted to enhance your website's inner workings. At the core, I prioritize a thorough understanding of your site's content and structure, ensuring each page resonates with both users and search engines.
Diving deeper, I delve into essential elements like meta tags, keyword placement, and URL structures. Coupled with optimizing your content for relevancy and engagement, my goal is to make each webpage a beacon for organic traffic. Quality and clarity become the twin pillars, driving visitors and search algorithms alike.
Lastly, but crucially, I emphasize the technical aspects: site speed, mobile-friendliness, and internal linking. As your on-page SEO navigator, I guarantee a seamless, search-friendly experience from every angle.
Website SEO audit services
Check: a #SEO audit sample for UK-based website (I know it's pretty mature, actually it was made 6 years ago as a sample of my work… But I can't provide a fresh sample because of NDA).
My Website SEO audit services are the gateway to online optimization. Embarking on this journey, I meticulously assess your site's current standing, shedding light on areas of strength and those demanding attention.
In the heart of the audit, I dive into crucial elements: from on-page factors like content quality and keyword integration to technical aspects such as site speed, mobile responsiveness, and secure connections. Every detail matters, and my comprehensive analysis ensures no stone is left unturned.
Post-assessment, you receive a clear, actionable roadmap. With transparent insights and recommendations, I set the stage for your website's ascent in search rankings. Armed with this knowledge, we collaboratively steer your site towards organic growth and amplified visibility.
Competitive SEO analysis services
A sample of competitive SEO SWOT table, Ihor Lavrenenko will also provide you completive keywords and backlinks:
Domain/URL
Organic search
Ahrefs rating
Referring domains
Backlinks
Competitor domain
Website IP
Keywords
Traffic
DR
Total
Dofollow
IPs
Text
Nofollow
thriveagency.com
172.67.83.174
40582
261792
77
8707
6237
6736
497878
28127
coalitiontechnologies.com
104.26.6.57
7224
68305
71
1993
1185
1699
261710
27103
cognitiveseo.com
169.47.254.55
20078
37582
77
8411
6566
5920
212846
15895
stanventures.com
103.72.78.233
20090
23997
62
2220
1527
1756
14959
5341
ignitevisibility.com
141.193.213.10
26081
19270
76
7638
5895
5577
154996
15554
mainstreethost.com
52.4.33.254
10268
17182
72
3517
2626
2241
40960
12394
seoinc.com
172.66.40.214
2830
16470
65
2011
1365
1714
31071
15134
markitors.com
188.114.97.2
10267
5059
66
2103
1410
1791
45681
3255
seotactica.com
35.156.224.161
1684
3524
59
579
461
533
4698
803
1seo.com
162.159.135.42
2382
2788
54
977
550
855
7820
379
SEO agencies SWOT analysis
I understand that to lead, one must know the competition. My competitive SEO analysis services are engineered to unveil the strategies of your industry rivals, providing you with a strategic advantage.
At the outset, I dissect your competitors' online presence, identifying their strengths and uncovering their vulnerabilities. This involves analyzing their keyword targeting, backlink portfolios, and content strategies. Each finding brings clarity to the competitive landscape, highlighting opportunities for your brand to shine.
Armed with this intelligence, we then craft a bespoke SEO campaign for your business. By juxtaposing your unique value proposition against the competition's playbook, we tailor an approach poised for dominance. With me as your strategic partner, you're not just playing the SEO game; you're positioned to win it.
SEO strategy development services
Pro tip: Ihor Lavrenenko will help you to set clear goals and a step-by-step plan on how to outrank competitors.
My SEO strategy development services are the backbone of sustainable online growth. Every digital journey requires a roadmap, and I specialize in crafting that guide with precision and foresight.
Initially, I immerse myself in understanding your business, target audience, and objectives. This deep dive, coupled with thorough market research, helps in identifying potential avenues and opportunities in the vast SEO landscape. The aim? To tailor a strategy aligned with your brand's essence and goals.
Post-research, the strategy comes alive. From keyword targeting and content creation to backlink acquisition and technical optimizations, each step is meticulously planned and executed. By partnering with me, you don't just get a generic SEO playbook; you receive a bespoke strategy poised to propel your brand to digital prominence.
Keyword research services
I recognize that keywords are the foundation of every successful online strategy. My keyword research services are designed to bridge the gap between your content and your audience's queries.
In the initial phase, I delve into understanding your brand, products, and services. Using advanced tools and methodologies, I unearth the terms and phrases your potential customers use, ensuring we target the heart of their search intent. It's a blend of science and intuition, shaped by years of expertise.
The outcome? A comprehensive list of keywords, from high-traffic head terms to niche long-tail phrases. But it's not just about quantity; each keyword is vetted for relevance and potential ROI. With my guidance, your content will resonate with the right audience, driving both traffic and conversions.
Schema structured markup creation services
A sample of JSON LocalBusiness and Person Schema structured markup created by me: on the Google #Rich Results testing tool.
My Schema structured markup creation services are your ticket to enhanced search visibility and rich user interactions.
At its core, Schema markup is the language of search engines. By employing this, I transform your content into data that search engines can readily understand and showcase in rich snippets. Whether it's reviews, events, products, or articles, I pinpoint the optimal markup for your content.
The result? Enhanced SERP listings, better click-through rates, and a more pronounced digital footprint. With structured data, your website isn't just seen—it's highlighted, drawing users in with enriched information. By leveraging my expertise, your online presence commands attention, driving enhanced engagement and boosting organic performance.
Content marketing services
I believe content is the heartbeat of digital success. My content marketing services are designed to breathe life into your brand's online narrative, ensuring it captivates and converts.
First and foremost, I emphasize understanding. Grasping your brand's voice, ethos, and target audience is paramount. With this foundation, I craft content strategies that resonate, driving both engagement and loyalty. Every piece, whether a blog post or video, is tailored to serve a purpose and address a user need.
But it's not just about creation; it's about amplification. Through strategic promotions, SEO best practices, and continuous optimization, I ensure your content reaches its intended audience and makes a lasting impact. With me at the helm, your content becomes a dynamic force, driving traffic, fostering relationships, and bolstering conversions.
Link building services
Services: #Editorial #Forum #Citations

Solid backlinks are the pillars supporting a website's authority and rank. My link building strategies are a blend of art and science, crafted to elevate your online stature.
In the realm of link acquisition, quality trumps quantity. I focus on securing backlinks from reputable, authoritative domains, ensuring each link serves as a vote of confidence for your website. Through relationships, outreach, and strategic placements, I create a robust backlink profile for your brand.
But it doesn't end at acquisition. Monitoring, analysis, and refinement are integral. I constantly assess the health and impact of your backlinks, safeguarding against negative SEO and ensuring a clean, impactful profile. With my guidance, your digital presence solidifies, harnessing the power of quality links to soar in search rankings.
Editorial link building services
Update for April 2023. Only for the last month, I placed organic editorial backlinks on such websites: #insider.com #thelist.com #wellandgood.com #shefinds.com #bestlifeonline.com #survivornet.com #womenshealthmag.com #scarysymptoms.com #glam.com #sleepopolis.com #glowsly.com #babycenter.com #verywellhealth.com #formulate.co #bustle.com #spy.com #shape.com #instyle.com #health.com #21ninety.com and other websites with less traffic.
The most potent links are woven seamlessly within compelling content. My editorial link building services focus on achieving just that, harnessing the strength of organic, contextually relevant backlinks.
Editorial links are those earned naturally, embedded within high-quality content on authoritative platforms. To procure these coveted links, I collaborate with a vast network of publishers, bloggers, and influencers. My approach revolves around crafting or promoting content that is link-worthy, ensuring each backlink resonates with authenticity.
The beauty of editorial links lies in their organic nature, signaling genuine endorsement and trust to search engines. With my expertise, your brand gains not just backlinks, but powerful endorsements within industry-relevant content. Together, we elevate your brand's authority and credibility in the digital sphere.
Forum link building services
I recognize the potential forums hold in building genuine connections and driving organic traffic. My forum link building services pivot on the principles of authenticity, value, and engagement.
In the vast expanse of forums, relevance is king. My team and I meticulously identify and engage with forums that align with your industry and audience. Our interactions are genuine, offering insights, answering queries, and fostering relationships. This organic approach ensures that any link shared is contextually apt and adds value to the conversation.
But it's more than just dropping a link. It's about establishing authority, building trust, and positioning your brand as a go-to resource in your niche. By integrating into these online communities with integrity, we not only build links but also cultivate brand advocates and drive targeted traffic.
Local citations building services
I grasp the pivotal role that local citations play in bolstering a business's online local presence. My local citations building services are tailored to solidify your brand's footing in its immediate community.
At the heart of local search lies the power of citations—mentions of your business name, address, and phone number on other webpages. I and my team meticulously scout, curate, and build citations across trusted directories, niche platforms, and local service providers, ensuring accuracy and consistency every step of the way.
But it's not a mere numbers game. Quality and relevance remain paramount. By strategically placing your business details on sites frequented by your target audience, we amplify local visibility, foster trust, and drive potential customers right to your doorstep. Together, we'll make your brand a local sensation.
Google Maps / My Business optimization services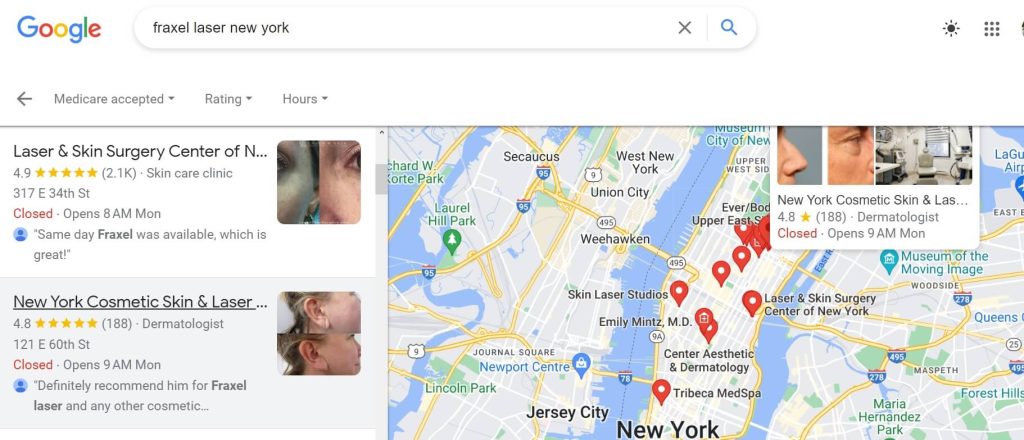 My Google Maps optimization services are specifically honed to position your brand prominently in local searches and on the map.
In today's connected era, when users seek local services or businesses, they turn to Google Maps. To ensure your business shines here, I focus on optimizing your Google My Business profile. From ensuring accurate business information to curating engaging photos and gathering genuine reviews, every element is finetuned.
But it doesn't stop there. By leveraging local SEO techniques, including keyword optimization and building local citations, I enhance your brand's visibility in local search results. With my expertise, your business isn't just on the map; it stands out, attracting locals and visitors alike.
Search engine reputation management services
My search engine reputation management (SERM) services are your shield and sword in the online arena, ensuring your brand's image remains untarnished.
The digital world is rife with opinions, reviews, and comments. While positive feedback amplifies trust, negative mentions can cast shadows. I dive deep into the web, monitoring mentions of your brand, addressing concerns, and strategically promoting positive content. This proactive approach ensures the top search results associated with your brand reflect its true value and ethos.
In collaboration, we not only counteract negative publicity but also build a robust online narrative. Through carefully curated content and strategic SEO practices, I reshape and fortify your brand's online reputation, ensuring it resonates with credibility and trust.
Negative SEO protection services
Services: #Google penalty
I'm deeply cognizant of the lurking threats that can jeopardize a brand's digital standing. My Negative SEO protection services act as your brand's online safeguard, shielding you from malicious attempts and unwarranted pitfalls.
The web, while a place of opportunities, also harbors ill-intentioned tactics aimed at undermining competitors. Such negative SEO tactics can range from building spammy backlinks to your site to content scraping and more. My first line of defense involves meticulous monitoring, identifying suspicious activities and anomalies that could signal a negative SEO attempt.
Should any threat be detected, swift action is paramount. I employ a suite of tools and strategies to counteract and neutralize harmful actions, ensuring your website's integrity remains intact. With me in your corner, your brand stands resilient against the underhanded tactics of the digital world.
Google penalty recovery services
The onset of a Google penalty can be daunting. Whether it's due to algorithmic shifts or manual actions, the impact on visibility and traffic is immediate. My approach starts with understanding the root of the issue. By conducting a thorough audit, I pinpoint the violations that triggered the penalty, be it unnatural backlinks, duplicate content, or other discrepancies.
Once identified, the recovery process commences. Methodically rectifying issues, submitting reconsideration requests, and continuously monitoring results are all part of the recovery roadmap. With my expertise, your website doesn't just rebound; it emerges stronger, more compliant, and resilient to future fluctuations.
One of the best SEO analysts in New York
Additional information: #Experience #SEO certificates #SEO Tools #CMS #Reviews
Phone: (347) 918-2146
I am Ihor Lavrenenko, one for the best freelance SEO specialists in New York with over 10 years of experience. I have worked on various aspects of website traffic improvement, including on-page optimization, keyword research, competitive analysis, and link-building. My primary goal is to help businesses improve their online visibility, increase organic traffic, and ultimately boost their revenue.
If you are looking for search engine optimization services, Ihor Lavrenenko uses the most advanced and effective tools to help your website rank higher on Google.
I'm dedicated to creating customized SEO strategies that meet the specific needs of each of my clients. I am committed to staying up-to-date with the latest SEO trends and techniques to ensure that my clients stay ahead of the competition.
Relevant work experience
SEO specialist at Doctors Internet
May 2023 – Present
Rye Brook, NY, USA
Working profile: dental websites development and online marketing.
SEO specialist at Dr. Cameron Rokhsar
February 2023 – April 2023
New York City, NY, USA
Reason to leave: a desire to work on bigger projects and in bigger teams.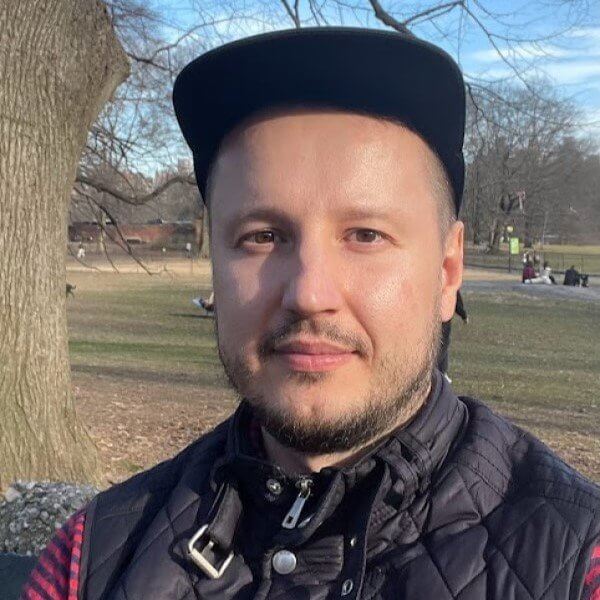 Freelance SEO specialist at UpWork
January 2017 – February 2023
Zaporizhzhia, Ukraine
Reason to leave: relocated to the United States.
SEO team lead at Netrocket
October 2014 – December 2020
Zaporizhzhia, Ukraine
Reason to leave: a desire to spend more time with family / COVID pandemic.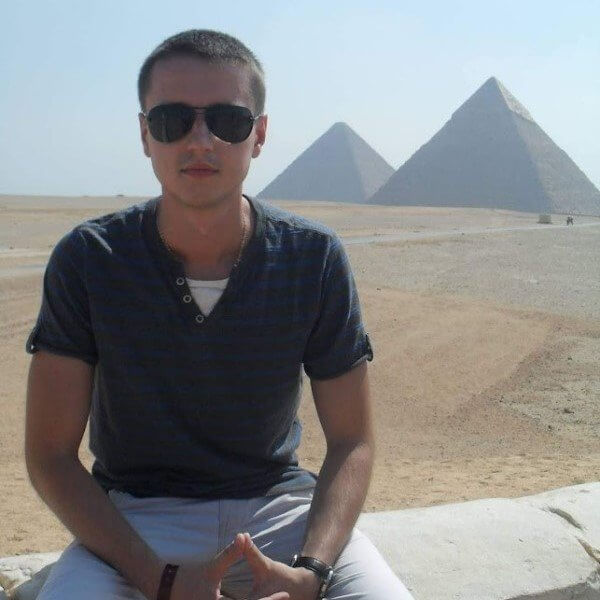 Manager at WebStudiya
July 2009 – June 2014
Donetsk, Ukraine
Reason to leave: moved to another city.
SEO certificates of Ihor Lavrenenko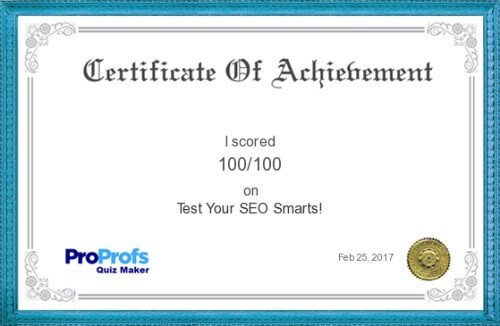 SEO tools I'm using daily
Ahrefs

Ahrefs is an all-in-one suite of SEO tools that can help with on-page SEO, keyword research, competitive analysis, and link-building. Some of its key features include Site Explorer, which allows users to analyze their competitors' websites and uncover their top keywords and content, and Keyword Explorer, which provides data on search volume, difficulty, and traffic potential for specific keywords. Ahrefs also offers a Site Audit tool to identify and fix technical SEO issues, a Rank Tracker to monitor website rankings, and a Content Explorer to find popular content in any niche. Additionally, Ahrefs has a unique approach to backlink analysis, providing valuable insights into link-building opportunities.
Screaming Frog SEO spider

The Screaming Frog SEO Spider is a powerful website crawling tool that allows users to evaluate different website pages for errors, broken links, server errors, response codes, meta-descriptions, and Title tags. It quickly crawls a website's links, images, CSS, etc., from an SEO perspective and provides all the necessary information to optimize a site for search engines. It is a small desktop application that can be installed locally on a PC, Mac, or Linux machine, and has become a staple tool in the SEO industry due to its speed, flexibility, and simplicity of use. It is a one-stop solution for website audits and is highly recommended for digital marketers, SEOs, and PPCs to streamline their workflow.
Google Search Console

Google Search Console is a powerful tool that provides website owners with insights into how their website is performing on Google search. It helps website owners understand how Google crawls, indexes, and serves their website, and provides reports on the website's search traffic and performance. By using Search Console, website owners can fix issues that may be affecting their website's appearance on search, and improve the relevance of the traffic coming to their website. It is an essential tool for any website owner looking to improve their website's visibility on Google search.
Google Analytics

Google Analytics is a web analytics service offered by Google that allows website owners and marketers to track and analyze their website traffic, user behavior, and conversion rates. The platform provides a wide range of data visualization tools, including customizable dashboards, reports, and real-time data monitoring. It also allows for integration with other Google services, such as AdWords and Search Console, to enable more comprehensive tracking and analysis. With Google Analytics, website owners can gain valuable insights into their website performance and user engagement, which can be used to optimize their online presence and drive business growth.
Google Business Profile Manager

Google Business Profile Manager is a free tool that allows business owners to manage their business information across Google Search and Maps. It allows for easy access to a range of features, such as adding hours, photos, posts, and more to help enhance a business's online presence. Users can also control who manages their profile, add or remove managers, and transfer primary ownership if necessary. The business description feature is also available, which provides a brief overview of the business and its products or services. With Google Business Profile Manager, businesses can take charge of their first impression and turn potential search users into new customers.
Google Rich Results Testing Tool

Google Rich Results Testing Tool is a web-based tool that allows website owners and SEO professionals to test their structured data to see which rich results can be generated by the data on Google search results pages. This tool focuses on structured data types that are eligible to be shown as rich results, such as JSON-LD, Microdata, or RDFa. It is recommended to use this tool to verify if Google sees the website as intended after marking up content for rich results. Users can either enter a URL or code snippet to run the test and review the results, which show any errors or suggestions for structured data. This tool helps to ensure proper implementation of schema types and eligibility to show rich results.
Google PageSpeed Insights

Google PageSpeed Insights is a tool that allows you to analyze any URL and obtain data-driven optimization suggestions to improve the page's load time and user experience. The tool provides an overall score out of 100, based on several performance optimization best practices. However, the score doesn't take into account real-user metrics, which may impact actual website performance for visitors. To use the tool, simply enter any URL into the toolbar and press Analyze, and the tool will get to work. In addition to providing personalized insights, PageSpeed Insights can help increase website ranking on Google's search engine results.
Google Trends

Google Trends is a free tool that allows users to explore and analyze search trends and patterns on Google. It provides insights into the popularity and interest of various topics, keywords, and queries across different regions and timeframes. Google Trends can be used by businesses, marketers, journalists, researchers, and individuals to gain valuable insights into consumer behavior, American market trends, and popular culture. With its user-friendly interface, flexible filters, and visualization tools, Google Trends is an essential tool for anyone looking to stay ahead of the curve and make data-driven decisions.
RankMath SEO

RankMath is an SEO plugin that helps improve website optimization by analyzing content for on-page, technical, and off-page SEO. It provides tools for optimizing content quality, keyword usage, internal and external linking, and creating sitemaps. With its content analysis feature, RankMath helps attract traffic to posts by scoring them out of 100, indicating the necessary improvements. It also allows for the customization of sitemaps and offers an SEO analyzer to find and solve issues.
Yoast SEO

Yoast SEO is a powerful WordPress plugin that helps to improve a website's search engine rankings by optimizing its content and keywords. This plugin automates many SEO-related tasks, but it still requires user input and planning. Yoast SEO offers features such as a content analysis tool, which grades your content and readability, and allows you to optimize meta descriptions, titles, and URLs. It also provides guidance on internal linking and helps you avoid technical issues.
Help a Reporter Out (HARO)

Help a Reporter Out is a free service that connects journalists, bloggers, and other media professionals with expert sources to assist them in meeting their deadlines and telling their stories. HARO distributes over 50,000 journalist queries from highly respected media outlets each year, making it an ideal platform for businesses and organizations to get publicity and build their online presence. By crafting an engaging title that immediately captures the attention of potential sources, responding to queries quickly, and pitching to the outlet audience, businesses and organizations can use HARO more effectively to promote their brand and achieve their goals.
ChatGPT

ChatGPT is an AI-powered tool that can be utilized in various ways to improve SEO. It can generate ideas for articles and videos, create outlines, improve copy, summarize content, and write FAQs. ChatGPT can also be used for keyword research, link building, and translating keywords. With its immense database of data, it can provide high-volume, low-difficulty, and long-tail keywords that meet the desired search intent. Wile ChatGPT can streamline marketing campaigns, it has limitations and should not be solely relied upon as a source of information.
CMS platforms I'm familiar with
WordPress CMS

WordPress is a popular content management system (CMS) that provides a user-friendly interface for building websites without requiring coding skills. It is renowned for its ease of use, flexibility, and affordability, making it a popular choice for both beginners and advanced users. From an SEO perspective, WordPress offers a well-organized content structure that includes options for customizing page titles, headings, tags, categories, and other important metadata. This makes it easy to optimize your website's content for search engines and improve your rankings. Additionally, WordPress offers various plugins and tools for implementing on-page SEO techniques, such as optimizing images, creating XML sitemaps, and integrating social media.
Shopify CMS

Shopify is a popular e-commerce platform that provides users with a comprehensive CMS solution. It offers a user-friendly interface and powerful SEO-friendly features right out of the box. Shopify makes it easy to optimize your website for search engines with its built-in tools such as customizable URLs, meta tags, and sitemaps. The platform's drag-and-drop editor also allows for easy customization of your website's design, ensuring that your site is both aesthetically pleasing and optimized. Additionally, Shopify's mobile-responsive themes and fast page loading times further contribute to its SEO friendliness. Shopify is an excellent CMS platform for e-commerce businesses looking to improve their search engine rankings and attract more organic traffic.
Magento CMS

Magento is a powerful CMS platform that offers numerous features to help businesses improve their SEO efforts. Some of the key advantages of Magento for SEO include the ability to create an HTML sitemap, optimize meta titles and descriptions, and customize URLs. Additionally, Magento has a built-in CMS that allows for the creation of unique and informative content to engage users and drive traffic to your website. Magento also has a strong ecosystem of extensions that can fulfill specific requirements. With its flexibility, customizability, and focus on SEO, Magento is a great CMS platform for businesses looking to improve their search engine rankings and drive more organic traffic to their website.
JavaScript Frameworks

JavaScript frameworks are pre-written collections of code designed to support web applications and provide benefits that plain JavaScript doesn't offer on its own. They can be used to build modern and dynamic websites that are more user-friendly and engaging. However, the use of JavaScript frameworks can present challenges for search engine optimization due to the way search engines crawl and index web pages. To ensure good SEO results, it is important to optimize content injected via JavaScript for crawling, rendering, and indexing by search engines. Server-side rendering (SSR) is recommended for JavaScript-powered websites to ensure efficient discovery by search engines. Popular JavaScript frameworks include React, Angular, and Vue.js, among others, which can be used with proper SEO techniques to create high-performing and engaging websites.
Reviews to SEO services of Ihor Lavrenenko
Was able to tremendously help us with SEO and improving page rankings using white-hat methods. Highly recommended!
I highly recommend Ihor Lavrenenko for his exceptional SEO service. He helped increase our website's visibility and boost sales with a customized strategy. He is very knowledgeable, professional, and responsive throughout the entire process.
Ihor conducted a great audit of my website with action plan for web developers. Quick. Easy to communicate. I can recommend him.
Hire a freelance SEO consultant in NYC
💙💛 I appreciate your interest to my enterprise SEO services. Fill out the form to contact Ihor Lavrenenko.
Search Engine Optimization FAQ
What is SEO and why is it important?
SEO stands for Search Engine Optimization. It is the process of optimizing a website or online content to increase its visibility in search engine results, leading to more organic (non-paid) traffic and potential business opportunities.
How long does it take to see SEO results?
The timeframe can vary based on several ranking factors, including the website's history, competition, and the strategies implemented. However, most websites can start seeing initial results within 3-6 months.
Can you guarantee a #1 ranking on search engines?
It's important to understand that no one can guarantee a #1 ranking due to the unpredictable nature of search engines and frequent algorithm updates.
What's the difference between on-page and off-page SEO?
On-page SEO refers to optimizing individual web pages for targeted keywords, including the content and HTML source code. Off-page SEO refers to actions taken outside of your website to improve its ranking, like backlinking.
How do you handle Google algorithm updates?
I stay updated with the latest changes and adapt our strategies accordingly to ensure the website remains compliant and optimized.
How do you measure SEO success?
Success can be measured using various metrics, such as organic traffic, keyword rankings, conversion rate, and more.
How often will I receive reports, and what will they include?
The frequency of reports (e.g., monthly, quarterly) and their contents can vary based on the agreement and the client's needs. In most cases you will receive monthly reports.